Hoopmountain Registration Form
Terry at hoopmountain.com needed to have his online registration form modifed to accept payments through paypal instead of the credit card gateway he was currently using. I added that functionality, and further streamlined the process, adding in code to email Terry the submitted information as a CSV file and send an auto response to the user. I coded in some "hooks" making it easy to make changes to the form at a later date.
Url: http://www.hoopmountain.com/
Tags: html, php, javascript, maintenance
Topsavings.net small PHP fix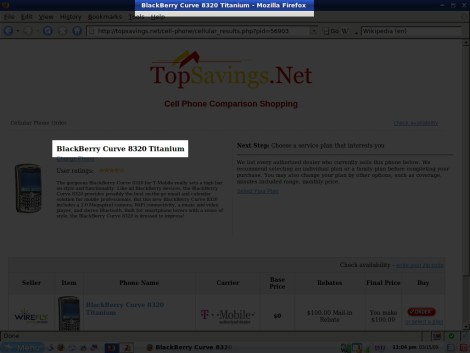 Aaron at topsavings.net needed a quick fix for his Web Site. He wanted the title tags on his search results page to be populated with the same content found in the page's h1 tag. This seemingly insignificant change would make a big difference when it comes to the site's SEO.

There is no job too small :-)
Url: http://www.topsavings.net/
Tags: php, maintenance
PHP Code Maintenance
This was a quick PHP repair project for Dotcom Industries Inc. They had an upload form generated by a Dreamweaver PHP extension and wanted the code modified so that from errors would each appear on their own separate page instead of in a box at the top of the form. This was achieved through a bit of logic and some PHP header() redirects.
Tags: php, maintenance